FED UP with all the ADVERTS on TV ???

Got an HD ready TV that cannot
get the new FREEVIEW HD channels ??

Want a superb TV RECORDER ?

then you need the new

T 2000 HD TV & MULTIMEDIA RECORDER
Intro price £239 normally £269
VERY SPECIAL OFFER ,OVER 30%OFF, now £175 for a limited period.

An ideal PRESENT for friends and family.




The T2000 recorder

NOW PRESS F11 AT TOP OF YOUR KEY BOARD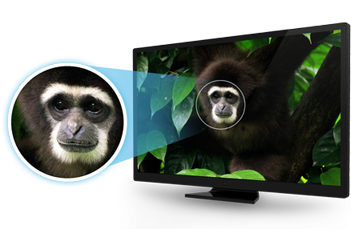 Feature,s

VERY EASY to use FREEVIEW HD receiver and recorder giving up to 5 times sharper pictures than SD,simply connects to a HDMI socket on any TV to enable FULL HD viewing with hi fi DOLBY DIGITAL sound.

This can save having to buy a new FULL HD TV.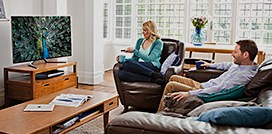 DUAL CHANNEL recording enables up to two channels to be recorded in FULL HD or SD at he same time while watching a third.Records all of your fav programs when you are not at home.

TIME STEP RECORDING (ADVERT ZAPPER) enables
those annoying adverts to be skipped over in seconds !!!!!!!!! Up to 20 mins in every TV hour (around 3 hours a day) can be unwanted ADVERTS OR TRAILERS. Can also pause and rewind live TV if the phone rings or visitors arrive at the door.
The ZAPPER puts the VIEWER not the broadcaster back in control of how TV is watched.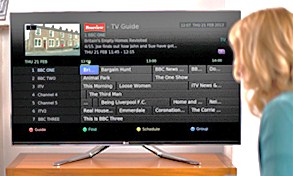 ELECTRONIC PROGRAMING GUIDE enables any or all of the week aheads programs or movies to be recorded and saved at the touch of a button.

INTERNAL 1 TB HARD DRIVE will store up to 250 hours in HD or 600 hours in SD of your favourite movies,sport,music,historical events or programs free of charge. (unlike SKY recorders which STOP working if you stop paying.)

USB input enables all your home movies,videos and photos to be uploaded and archived,ready to watch in HD on any standard or large screen TV.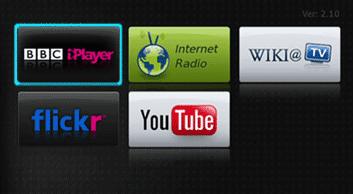 A WI FI WIRELESS DONGLE is supplied to also allow your TV to access FULL HD internet TV services from UTUBE, iPLAYER, FLICKR etc.
IN BUSINESS.....
The T2000 can also be used for multi media sales or promotional presentations and can be invoiced to the business.

Old video tapes and DVD,s can be stored and archived on the T2000 by converting them to digital using a laptop or PC then up loading via the USB.

The T2000 has a two year guarantee and will provide many years service of SUBSCRIPTION FREE HD TV viewing and recording and all the recordings are FREE and yours to keep for ever or until you decide to delete.

To install the T2000 plug your existing TV aerial into the socket at the rear of the main unit and connect the supplied HDMI cable to your TV.

WE OFFER A FULL INSTALLATION AND SET UP SERVICE AND HOW TO USE DEMO IF REQUIRED FROM £29.
WE CAN ALSO SUPPLY HI GAIN DIGITAL AERIALS IF YOUR EXISTING AERIAL NEEDS UP GRADING FOR THE NEW FREEVIEW HD CHANNELS.

To order 01283 790819 Helpline 0779 3322 049

REVIEWS..........
To keep active in our retirement we do a lot of sight seeing and most of the programs we like are on when we are away.This new box gives us new freedom as the recorder allows us to watch every thing when we get home,minus the adverts,a blessing. CS alrewas.

With 4 young children i tend to take lots of fotos on my fone and video on my camcorder of them growing.To watch they have to connect various leads to laptops and TVs which is a mess.Now i can store them on the T2000 and watch them on our big TV,,,, and also record all MY programs at the same time as the kids watch cbeebies and cartoons which is GREAT. KJ wychnor.

As as school teacher my days and evenings are always busy, so little time for TV.The T2000 however now lets me watch WHAT I WANT WHEN I WANT advert free in the spare time i do manage to find. SB fradley.

I used to pay over £600 a year for a SKYBOX with movies,now i have a T2000 in the living room and bedroom and am slowly building up a great collection of movies and drama for FREE and the ability to watch every thing on UTUBE on my big HD screen is fantastic. TH lichfield.
EXTRA SPEC..........

RESOLUTION 1080p, 1080i, 720p, 576i.
USB MEDIA from HDD or camera or mem stick, MP3,JPG,XVID.
STANDBY POWER less than 1watt.
SUBTITLE control selectable.
PARENTAL control selectable.
LIVE PAUSE.
INSTANT REWIND.
SERIES RECORDING.
CHASE PLAY.
SMART RECORDING.

The T2000 also offers exiting home networking capabilities,making it the HUB of any home,enabling content to shared via your router with PCs laptops or pads.